I feel like i'm so busy doing i don't have a lot of energy left to write. This past weekend was a mixture of nesting & social. Duncan and i bought a new couch, chair and ottoman. This is the first furniture i've ever bought new that i can think of other than a futon in college, which was meant to be disposable to some degree. It looks very nice, we just need to take out the old couch now.
Saturday was some family of choice time. We made a lunch of sandwiches and relaxed at the playground nearby. Katie is so fearless it is awesome to watch her go. Connor sometimes hesitates, but with a little cheering he tackles stuff too. A perk of polyamory - Duncan and Ian stayed at home to build the crib after talking cameras for a while. We gave
this smores-in-a-cone idea
a try afterwards and totally YUM! Foods that are customizable are so great for our family given there are 2 people avoiding gluten, 1 vegan, 1 who can't have dairy or nuts and 1 picky toddler.
Sunday Ian and I went off to
Devil's Hopyard
. It's one of my favorite parks, and he'd never been. It was quite crowded by the falls, but we took the orange path a bit by the water and found lots of quiet. The path we took was much rockier and a harder hike than i had planned for in my skirt and flip-flops, and 8.5 month pregnant belly, but actually not that hard. I'm so glad we've been hiking all summer and keeping me in shape!
I want to get back to my morning routines and higher productivity, but my body right now isn't there. This baby just likes to sap a lot of my energy out of me!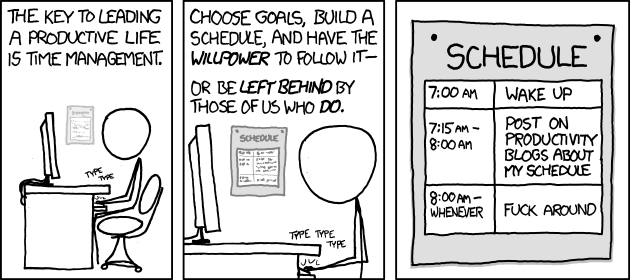 from xkcd